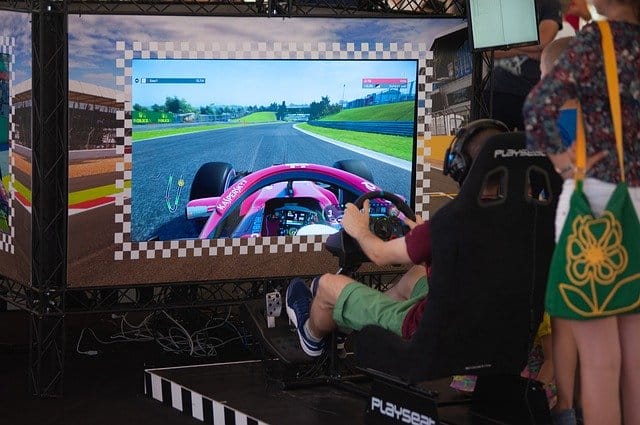 Easy accessibility has made online games popular among the general public. The Internet offers a myriad of options for casual gamers as well as hardcore gamers. Casual gamers have options for flash games that can be played from a browser. 
There is nothing to download or install. Flash games are quite popular in casual gamers due to hundreds of games available to play. Some of them are car games, arcade games, puzzle games, strategy games, etc. Though online gaming is a fun way to spend time, there are few things you need to be aware of. 
Not Every Flash Game Website Is Worth Your Trust 
It helps if you are careful when choosing websites for playing flash games. There are some terrible people out there who are exploiting Flash technology to deliver malware to your computer. There are several malicious Flash files out there ready to infect your computer.  If you are going to play flash games in your browser, be careful about websites you select. 
Take a deeper look around the site; if you look something sketchy and think it may be hiding surprises, trust your instincts and leave. There are many good sites offering car games and strategy games. You can use keywords like best flash game sites to know about the safe lot. 
Check the Website 
Before allowing your children to access online games, parents need to check the website. Parents need to ensure the website is safe and does not have enticing offers to sign up for something.  Since it is impossible to keep an eye on your kids all the time when they are playing games, you can check their surfing history to know the online gaming websites they visit. 
It is quite impossible to know all about the flash game by just looking at it. Hence, try playing different flash games on the website to get insights about the game and content before allowing your children to play. This is the best way to ensure the safety of your children when playing online games. 
Update Your Flash Player 
Most online game sites use flash technology. Your browser has the flash plug-in installed, which allows you to play these games. According to experts, an obsolete flash plug-in serves as a backdoor entry for malware. 
If you love playing games in your browser, make sure you update your flash player regularly. In most cases, when you visit a website filled with flash games, you will get an error message if you are not using the latest version of flash. In the error message, you will get an option to update the flash player. 
According to security experts, some misleading advertisements are masked as warning messages which don't take you to the update page. Hence, you should always update flash from Adobe website.
Discuss and Set Rules
Several multiplayer online game websites allow 10+ and 13+ children to participate in games. Before allowing children to participate in multiplayer games, parents need to find out who they are playing with. Every friend your child makes online starts as a stranger. Hence, you need to be watchful and set the boundaries clear for your children. Here are a few questions to ask your children:
Which games are in their favorite list, and why?

Does the game have any in-game purchases?
After getting answers from your children, you need to research before allowing your kids to play multiplayer games online. Here are things you may do.
Find out the rating categories of the game? Are they ok for children?

Are there any types of content that are off-limits?

Do need permission to play these games 

Do they know whom to contact or what to do if they are bullied online while playing games?
Set Parental Controls
Parental controls allow parents to set restrictions and limitations for their children in case of online gaming. Parents can activate these tools to control the amount of time they can play online games and set restrictions on how much your kid can spend on in-game purchases. Parental controls also allow restricting online gaming by ESRB ratings.  ESRB stands for Entertainment Software Rating Board. It is an American self-regulatory organization that assigns content and age ratings to video games. 
There is a good and terrible side to everything, including online gaming. Flash games can play an essential role in your kids' education. They can foster creativity in children in many ways while allowing them to have fun. Taking necessary precautions will ensure your kids stay safe from the dangers of the Internet.