NVIDIA solved the lack of a Pro graphics card for the new Mac Pro by the introduction of the Quadro FX 4800 for Mac. Very similar to the Windows version, the Apple-friendly model 192 graphics cores and a large onboard memory of 1.5 GB, that it helps antialias 3D images even at high details and high resolution. Unique in the Mac version is also native support for the expected Mac as well as in Windows in Boot Camp.It continues to support CUDA to accelerate general purpose computing tasks and has two dual-link DVI connectors, a pair of 30-inch displays, an extra 3-pin connector stereoscopic images generated applications for the modeling, the 3D glasses .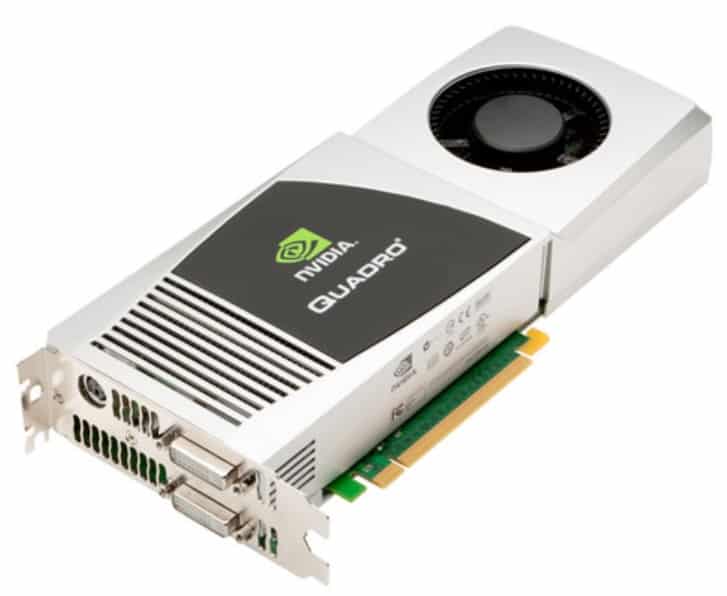 In a rare step for NVIDIA cards for Macs, the Quadro FX 4800 is not only on the Apple online store, but also through resellers and third party produced maps of Elsa, Leadtek and PNY. The card will ship in May.
Features :
1.5GB GDDR3 GPU memory with ultra fast memory bandwidth

NVIDIA CUDA parallel computing processor

Highest color fidelity

Dual DisplayPort digital display connectors

Single dual-link DVI-I display connector
The NVIDIA Quadro FX 4800 by PNY delivers a second-generation NVIDIA unified architecture GPU delivering up to 50% increased performance over first generation products through 192 processor cores. The entire Quadro family takes professional visualization applications to a new level of interactivity by enabling unprecedented programmability and precision.