Rekindling your games might be out of luck in futuristic circumstances as we all loved playing the classic 2D games but they are not coming ever again. However, the thrills of playing a slot machine might come alive with the help of Slotomania. It's one of the most popular games in Android. With lots of visuals and stunning images, the game will keep you stuck with it for hours. It gets really easy to get bored with innumerable games in the Playstore but with Slotomania, the best mobile slots app, things are quite a bit different and we'd love to describe why.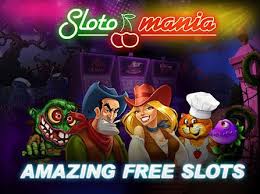 How to Play Slotomania?
The basics of this game are pretty simple. You start with some money and with playing it daily, you can get bonuses. But, in the beginning you'll start with only one slot machine. With new points and new bonuses, you can earn more themed slot machines but you've to start out with a "farm themed" slot machine. The beauty of this game is in its game-playing. It's one of the most addictive games as rated by most of the people and you can check the response here in this link to know why- Click Here
How Slotomania is Different?
It's really a hard question to answer but we'll tell you why. Slotomania is one of the most downloaded games in Playstore. It's because, it revived back the old slot machine in the smartphone world in exchange of not spending real cash and representing it in a subtle graphics and appealing sound. As you start out with the game, you'll start to notice it doesn't bore you and it will keep you busy with its features and attractive notions. It keeps the gameplay as real as possible by letting the users decide how much they want to bet. First, it puts you in a limit so that you don't go all out. However, as you level up and gain experience points and ladder up the levels, the limits just take a longer ride and offer you with wager amount and number of lines. In these ways, the addictive visuals and realistic yet effective gameplay keeps the users stuck with this game.
Why You Should Try it?
Yes, we get it. Even if you're not a fan of the playing the slot machine, you'd be amazed how much entertaining it can be with such a lightweight game. There are tons of other games that take a whole lot of memory and require more resources to run with making your device hungry for power. But, this doesn't take a toll like that. This game also offers some basic mini games in their bucket list for the users to try. The instructions of playing Slotomania are pretty clear and the buttons are intuitive. Users will grasp the idea of playing this game pretty easily and they'll find it addictive eventually. So, these things wrap up the reason why you should try it outeven if you're not a fan of Slot machines.