You are probably using cloud computing already without even realising it.  We use it every day when we use a search engine or send webmail. There is amisconception that cloud computing is exclusive to businesses, but as technology such as hosted desktops grows and develops, there are more options becoming available for individuals.
Read through our suggestions below to see how you can effectively utilise cloud computing today.
Storage
Cloud computing will mean the end of full harddrivesand messy desktops. There are a variety of services such as Google Drive, Amazon, and Dropbox, which offer free storage space. This is a great alternative for those need to free up space.
Access
We don't just use our PC to access what we need; we are connected via a number of devices such as smartphones and tablets. If we were to manually transfer files between these devices, it would take an unnecessary amount of time. By having what we need stored in one central location, we can access what we need, when we need it, where we need it.
Sharing
Free storage services enable you to share files and documents without the need for an external storage device. This means that you can give family and friends instant and private access to your photos, or share folders filled with multiple files.
Get Connected
If you use the ICloud, you will have the ability to synchronise your devices. This means that any changes you make to a file will automatically get updated, no matter where you make the change.
Communication
Google Hangout is already being used by President Obama, but applications like this and Skype are also great for use at home. Google Hangout enables you to have video conversations with up to ten people anywhere in the world. You can also record conversations and share them with others.
Music
Music has been evolving to suit our needs in the same way cloud computing has. Now with sites like Sound Cloud you can upload and share your music, and Spotify, gives you access to more music than you could listen to.
Students
Cloud computing can be extremely beneficial for students. They can either use Google Hangout to collaborate on projects or attend meetings, online storage to share and transport documents, or productivity tools such as Google Docs.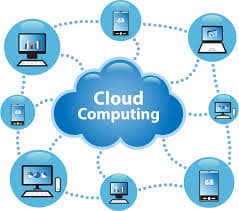 There are so many benefits to take advantage of with cloud computing. It offers protection for irreplaceable files. If you back up your files online, you would be able to recover any losses if your device were ever to fail.
Kamran Maqbool is now building up remarkable speed with some of the largest hosted solution providers in the UK specialising in hosted desktop and hosted exchange solution's at Green Cloud Hosting, competing with the biggest and the best for providing hosted solutions to the biggest businesses in the world.