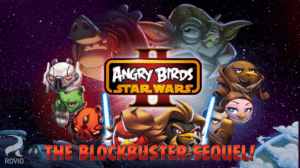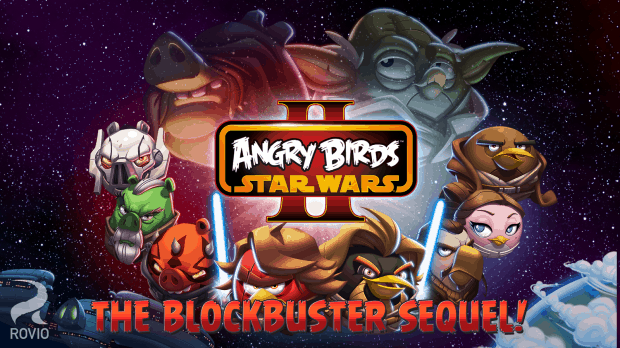 The app of the day on Amazon App Shop is Angry Birds Star Wars II, the last chapter of Angry Birds dedicated to the saga that was born way back in May of '77. This is the version without ads Advertising: Amazon is on the shop than on the Google fact have the free versions of the game but with precisely the advertisements, while this has none. Followed the link to Amazon to download the game.Also on Amazon App Shop also point out discounts on purchases in-app Tiny Death Star and Star War Pinballs that if you read our article on Star Wars Day , is available for free (and not as payment on Google Play) and offers a discount of 50% on the tables.
The Force is strong in this game. Get ready for Angry Birds Star Wars II, the epic sequel to a great success! Based on the prequel to the Star Wars series. Use the Force for good against the greedy Federation Porcina, or choose to follow the dark path. Just like that! For the first time, you can choose to "join the Dirty Side" playing the role of the fearsome Darth Maul, Emperor Palpatine and many more! JOIN THE DIRTY SIDE! For the first time, you can play the part of the pigs! Embraces the dual lightsaber of Darth Maul, or play as Darth Vader, General Grievous and other bad guys! THAN 30 PLAYABLE CHARACTERS! 
Our most large cast of playable characters ever: Yoda, Anakin podracer pilot, Mace Windu, Jango Fett and many more! telepod! A revolutionary new way to play! Now you can teleport your favorite characters in the game, placing the Angry Birds Star Wars telepods * on the camera of your device! BECOME A MASTER JEDI OR SITH! Lots of levels for Angry Birds and Dirty Side to play, plus a bonus chapter as a reward and a mountain of achievements to unlock! WHILE CHANGING CHARACTER GAMES! You have the power to change the character on the sling when you want; but you have to earn it, or buy it! ToonsTV READY TO GO! The home of the popular Angry Birds Toons cartoons, and many other quality video! v1.4.0ready for a galactic gift! In this new update, we have 1000 coins hidden in all levels; Look for them all! CARBONITE IN REWARDS! Wait for the carbonite melt to win a new character! USA The FEATHERY IN LEVELS OF SIDE PORCINO! Shuffle the cards playing with poultry or pigs with at any level of the side Porcini or Feathery! SUPPORT FOR NEW LANGUAGES! French, Italian, German, Spanish, Brazilian Portuguese and Japanese.