Covid-19 has played its part in preventing many an event. At the same time, though, it has meant that many of us have found new and exciting activities to enjoy at home. One of these has been esports online. We can bet on esports, too, for added thrills and excitement. VamosGG is a company that can service your needs if you are wanting to get into esports, bet on games, and enter tournaments. You can just play in your bedroom or take that interest further. That is the beauty of esports.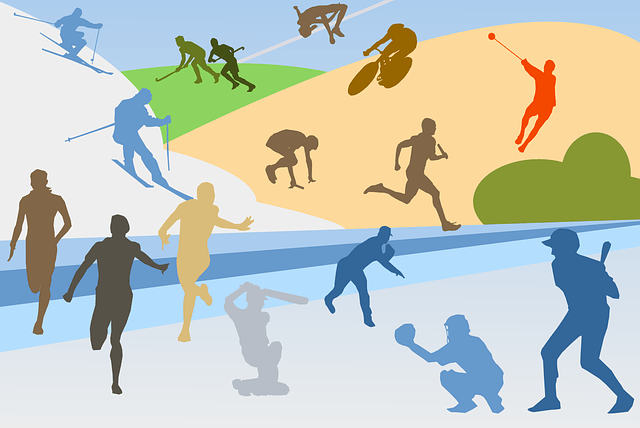 In this article, we shall take a look at some of the tournaments that are planned for 2021.
2021 The International
The 2021 Dota 2 Championships in Stockholm is to be the largest esports event of the year and due to take place between the 1st and the 31st of August 2021. This International esports event had to be cancelled in 2020 because of Covid-19, so the hope is that it can take place this year. This tournament, for Dota 2 players, is to be hosted by Valve, the game's developer. It will consist of 18 teams. The prize money pool will be crowdfunded from a battle pass system that is within the game. To give you an idea of the amount of money on offer here, the 2019 tournament prize money totalled $34 million. It has been predicted that this could reach $40 million for the 2021 tournament. So, there is much to play for, so everyone is hoping that the event can go ahead as planned.
Dota 2, for those not familiar with it, is a MOBA or multiplayer online battle arena game. It is the sequel to Defense of the Ancients.
LCS 2021 Championship
It is planned that the LCS 2021 Championship is to take place between the 6th and the 28th of August 2021. It replaces the summer playoff that took place in other years. The idea is that the champion of this event will go on to represent North America at the World Championships. The esports game being played here is no other than League of Legends, which is undisputedly the greatest esports game of all time.
League of Legends, known throughout the esports community, is also a MOBA video game. It was inspired by the esports game Defense of the Ancients.
2021 PGL Major
This tournament has been advertised as taking place in Stockholm between the 23rd of October and the 7th of November 2021. It is listed as having a prize on offer of $2 million. The 2021 PGL Major Is to be Sweden's first major in two years. It features the esports game Counter-Strike: Global Offensive. The tournament is to be hosted by PGL.
Counter-Strike: Global Offensive is a multiplayer first-person shooter game. It is the fourth game in the series and was developed over 2 years.
So, three opportunities here to compete in esports tournaments. There is still time to gain your experience by finding esports online and practising these games. You can recreate the competitiveness of these by now being able to bet on esports in the comfort of your own home. It is not just about finding something that entertains you but that challenges you and provides the thrills you crave. Gaming is one of those activities.
There is a variety of esports to choose from and some very famous and classic ones, such as those mentioned in this article. Unlike many computer activities, esports is a very sociable activity that can be played in teams. You can compete online with or against others. When betting and in tournaments, you will be playing to win money for yourself. The prize money that you can win is phenomenal, so it well worth practising esports at home. The fact that you can bet on esports means that you can add more purpose and intensity to a game. You can even make a career out of esports from home or by entering tournaments. There is much to look forward to in the world of esports.