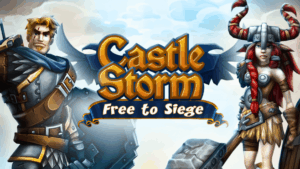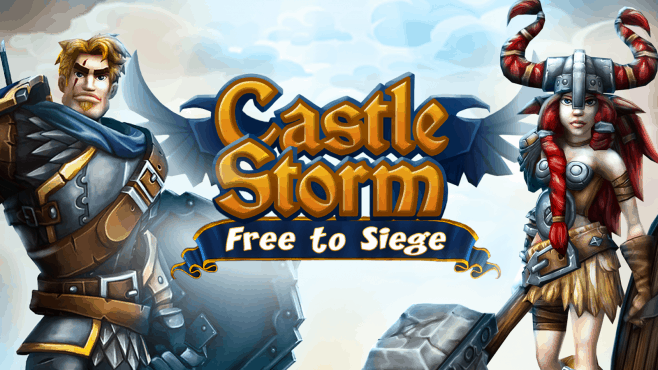 Welcome to the universe of CastleStorm , Free to Siege, a game that combines the physical destruction and style 2D fighting game tower defense! CastleStorm is Free to Siege retains all the features of the acclaimed console version of the game!
The Zen Studios , known for the famous Android Zen Pinball and variants Marvel and Starwars, has closed the beta and made ​​it available to all their new strategy game called CastleStorm Free to Siege . This is not exactly a novelty in the videogame: the title, just as an example, has been available for some time for the Sony handheld console, the PS Vita.
Features:
– Destruction 2D physics
– Fusion of genres: action, strategy and fighting
– as in console quality graphics
– Voice-over and gripping storyline
– Original music Waterflame
– Control touch screen
– Weapons, spells and upgradable characters
– 8 characters playable hero
Build your castle with custom editor castles! Use the castle in battle!
Four campaigns for a total of 150 battles!
– Mission of the Kingdom
– Welcome to Viking Land (40 battles)
– From Outcast to Salvatore (30 battles)
– The Warrior Queen (30 battles)
Four different nations with their units, weapons, spells, and bonus rooms: 
– United 
– Nordics 
– Royal Guard 
– Vikings elite
Let's assume that, having tried it during the beta, we are faced with a very complex and extensive game : If you are fond of strategy you should try to give a chance to the title of Zen Studios for various reasons. Meanwhile, it is not a pure strategy , as there are elements of typical game of role-playing games , the management and action games . Then, just for its size and for the game mechanics in real time, CastleStorm Free to Siege  offers a fast and exciting game.
As the title suggests, in CastleStorm we are dealing with sieges . We will have to assemble our castle, paying attention to the external structure (thus making it able to withstand sieges) and the rooms allocated to various functions. We shall then, during the battles, not only to defend our gate deploying troops and launching counter attacks, but also control our hero evoking the right time to launch decisive attacks.  CastleStorm Free to Siege  is available for free on Google Play: This is a title free-to-play with in-app purchases.