With so many employers looking for top-quality employees to join their teams, you will need to pull out all the stops to get your recruitment drive to be successful in obtaining the correct candidates. This is because those candidates that are labeled 'top talent' are no longer satisfied with the standard packages that a potential employer may offer, but they seek a little something else to turn their heads.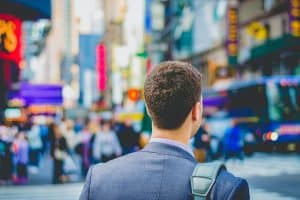 #1 Offer employee benefits 
Although a lot of businesses offer a standard benefits package to their employees, there are still some that do not. Offering a benefits package that provides health, dental, and vision can still be viewed as highly beneficial, but you should consider what is actually covered for your employees should they require it. Of course, these company benefits should be open to all of your employees and not just your new recruits, otherwise, you could find that you have upset many of your long-standing and loyal employees.
#2 Provide employee training
Whether you choose to provide in-house training or pay for online courses for your employees to complete, is totally up to you. Undoubtedly, offering your employees and future employees the opportunity to better themselves while gaining industry-recognized qualifications or even diplomas and degrees will certainly add weight to your recruitment drive. 
This is because most employees would like the chance to better their circumstances but may not have the funds to achieve it on their own. Include a clear career path within your business for these individuals, and you may find that you have discovered a loyal worker who will stay within your business for many years. They could be progressing through the ranks using the knowledge they have obtained through your business and paid tuition. 
#3 Hire hybrid and remote workers
Most employees are now looking for roles where they can work either via a hybrid pattern or totally remotely. This is because many have found that they are either very happy working completely from home – or that life is a lot easier to work like this with family commitments. By taking either option off the negotiating table, you are cutting your recruitment pool down to a bare minimum. Of course, some job roles, such as in manufacturing, are unsuitable for remote or hybrid working.
Final thoughts
So, the way to catch the eye of the top talent is to up your recruitment game. Offer them (and all of your current employees) health, dental, and vision packages, and also make sure that they are of good quality. Provide training for your new recruits and, where possible, open the ability for those that are wanting to better themselves to do so with your financial support. You will also need to offer them career paths so they can see a bright future within your business. You will also increase your recruitment pool by offering candidates the chance of working either on a hybrid basis or remotely should they wish to do so.