Point of sale (POS) terminals can be found in retail situations, and stock scanners where warehouse goods are dispatched out from the wholesale to the retail situation. It is important in both cases that they are accessible to use but not blocking areas where there is a movement of people or goods. The pos stands that support the sale points, and those that hold the scanners, should be stable and rigid in construction to support the equipment. This article will explore the stands as a solution to the retail and warehouse environment, along with other solutions.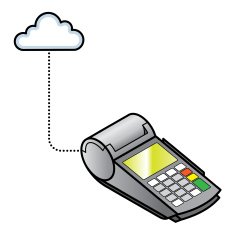 POS Stands
Compatibility is key so that the various devices fit snugly into the stands. The stands should not wobble when they are being used. They can be freestanding, or wall-mounted to save on space. The types of equipment using these stands include payment accepting devices for retail stores and scanners for warehouse stock control. The stands need to be secure so that the equipment in place is protected from falling and from easy removal. Online companies can provide these solutions for both retailers and wholesalers and to fit a variety of machines on the market.
Shop Window Displays
In a high street situation, a good and effective window display is vital to not only promoting the goods chosen for a shop window but also in making the shop look inviting so that customers will enter the shop, where they may see things to buy that they might not have previously thought about. This is where high street shops primarily have the edge over internet selling. They benefit greatly from the product bought on impulse. The consideration with window displays is not just to vary them to the season but regularly change them. Then, people will take a fresh look at them regularly and visit the inside of the shop at the same time. 
A solution that can enhance a window display would be to introduce lighting to the display. To illuminate a situation is to not just light it up at night but bring it to life in the daytime. Various tones and patterned effects can be created with lighting. A certain mood can be created.
Industrial Racking for Warehouses
So that goods are stored in a way that is easily accessible and viewable, racking can be fitted inside a warehouse. It can be stacked to roof height because equipment can be used to reach items above shoulder height. The lighter and smaller items are always best stocked in higher locations. Also, items that are needed the most frequently ought to be at ground level. The racking certainly helps to arrange a warehouse to make the best use of space. The racking is particularly helpful when retailars visit a warehouse to choose their stock.
So, a few solutions to aid the selling of goods and their movement between locations. In the retail situation, stands can be purchased that hold the pos terminals in different positions within a store for staff to easily and quickly take payment from customers to not hold up a queue. Most customers will pay by credit or debit card, so the use of these terminals is expanding into every retail environment. Pleasing shop window displays not only show customers what they can buy but also entice them inside a shop to view what else is on offer. In warehouses, industrial racking will help arrange goods so that retailers can view them or warehouse staff can easily find goods for dispatch. Stands and racks present the perfect solution for most retail and warehouse situations. They not only hold stock but also payment machines.