When traveling to Europe, there are naturally many things worth buying, and watches are one of them. I believe that for many watch lovers, if they have the opportunity to travel abroad and buy a good watch to go home, it is probably the wish of many watch lovers. 
The pound exchange rate has bottomed out. In other words, it is cheaper to buy Watch in UK than before. UK also has the world-famous Watches of Switzerland. This is Europe's largest luxury watch retailer, founded in 1924. 
Watches of Switzerland is Rolex's authorized special retailer, representing more than 40 watch brands with a wide coverage. Among them, there are not only familiar watch brands, but also relatively small watch brands. In UK, Watches of Switzerland has 13 showrooms. 
While buying watches, we also need to know how to choose watches and determine why to buy watches. There are hundreds of different types of watches, which usually have very different functions. Luxury watches worn with suits or formal attire are quite different from sports watches used for timing and running. When you can determine whether you need a watch for special purposes or a watch for daily use, you can start narrowing the search scope.

Collect ideas. On the wrists of celebrities, magazines or the Internet, you can see eye-catching watches. You can query relevant comments on the Internet and use the Internet to search for topics such as "Watch Trends", "Watch Comments" and "Popular Watch Brands". Local merchants specializing in the watch industry can provide expert advice. You can also seek advice from friends or family who wear watches. 
Looking for watches that suit your personality. Finding the right watch for you is a personal decision. You can choose the most fashionable or popular watch, but this is not necessarily the most suitable for you. You should look for watches that suit your personal style and taste. Watch brand has its own personality style, and you can adjust it yourself. For example, Rolex watches are luxurious and elegant. By looking at the marketing methods of the brand, you can understand the personality of the brand. 
After buying a watch, you also need to pay attention to the maintenance and safekeeping of the watch. If you are exercising or doing something that involves a lot of exercise, please take off your watch and put it in a safe place. If you often take part in physical exercise, you can buy a watch bag. Whenever you take off your watch, please put it in your bag and stuffed it into your pocket to avoid losing it.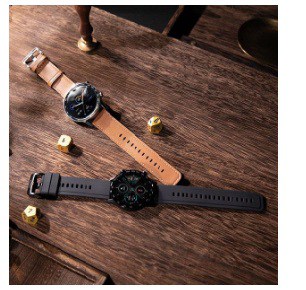 Do not place the watch face down on the table. When taking off the watch and putting it down, be sure to place its bezel upward. Unfolding the strap can make it lies flat on the surface. If you put the dial of your watch down on the table, you may scratch the surface when picking up the watch. When not wearing the watch, please store it in the protective cover. If you do not wear your watch for a long time, please put the watch case in a mild and dark environment to protect the watch. You can purchase protective covers online or from watchmakers.