In this day and age, we're living in a world where being connected has become like the air we breathe. It could be to settle a simple argument about our favorite singer's first solo,  or to research for that college thesis, paying bills online, or watching your favorite shows, we just can't do without the internet in our lives anymore. Although, being able to access the internet is not the only thing we need anymore. We want more, we want to be connected wirelessly on all the devices we can possibly own. Connect with an Enter Wi-Fi, the magical technology that has us all beaming with joy.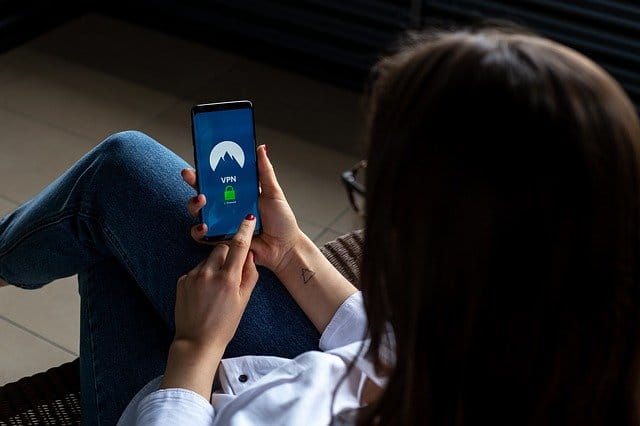 It seems all good when you're accessing the internet as safe as Spectrum Hawaii through a Wi-Fi at your home because it is secure and easy to access, but it's not the same story when you step outside though. There are millions of free public Wi-Fi hotspots worldwide that are accessible to literally anyone with any sort of a smart device. It may seem like the noblest thing those coffee shops, shopping malls, hotels, airports, etc. could do for us and we would like to humbly accept to save on our cellphone data. But, we might be doing ourselves more harm than good.
A public Wi-Fi is much less secure than the Wi-Fi at your home, so ideally it should not be accessed through any of your personal devices. Although, I know it's a little far-fetched to think that any of us will never access public Wi-Fi in our lifetime. So, for that matter below are a few steps to stay safe when that time comes.
VPN (Virtual Private Network)
As the saying goes, better safe than sorry. If you have to use public Wi-Fi networks often then consider investing in a good VPN. If you're unsure as to what a good VPN to use could be, then it might be more than worth your while to look at comparisons such as this expressvpn vs ipvanish review or others so you're able to find the advantages and disadvantages of the various VPN's you can use.
Firewall
Many of us choose to turn off the Windows Firewall, even though it's quite obvious it has been put there to protect us. So, take it from the experts that invented the Windows and turn that firewall on. It is a barrier against hackers attempting unauthorized access and data-based malware threats.
Anti-Virus
A good anti-virus can be added protection when using a public network. It detects malware and alerts you whenever there's any suspicious activity or a malicious attack.
Verifying Is The Best Policy
Once you've got the above three steps covered, make it a habit to verify the name of the network from a relevant person before you log on. This will ensure you do not accidentally log on to a fake network set up by a hacker. Also, don't allow your Wi-Fi to auto-connect to available networks.
Sharing Is Not Caring
As soon as you connect to the network make sure file sharing is turned off. Needing to use a public network is fine, but providing hackers the freedom to send and access whatever they want, is not.
Personally Identifiable Information
When connected to a public Wi-Fi, never and I repeat – NEVER touch information including your social security number, home address, bank details, and phone number. Avoid any activity that may involve you accessing this information inadvertently, e.g. online shopping, paying bills, and accessing a healthcare account.
Passwords
Use strong passwords that contain a random mix lower and upper case letters as well as numbers. I know it's tempting but never use the same password for several accounts. Credential stuffing attacks are increasing by the day, where hackers use stolen user names and passwords to gain unauthorized access into accounts.
Social Media
Be very careful what you post on social media, as it is where the hackers usually find the most information to help them crack your passwords. It is best not to post any more personal information on these platforms than is necessary.
Final Verdict 
It is of utmost importance that we understand the risks associated with public W-Fi networks and make it a point to help others understand this too. Always be very suspicious of anything you receive over public networks, or anything unusual happening to your machine.
Let's all put our hands together to prevent cyber-attacks on unsuspecting users!