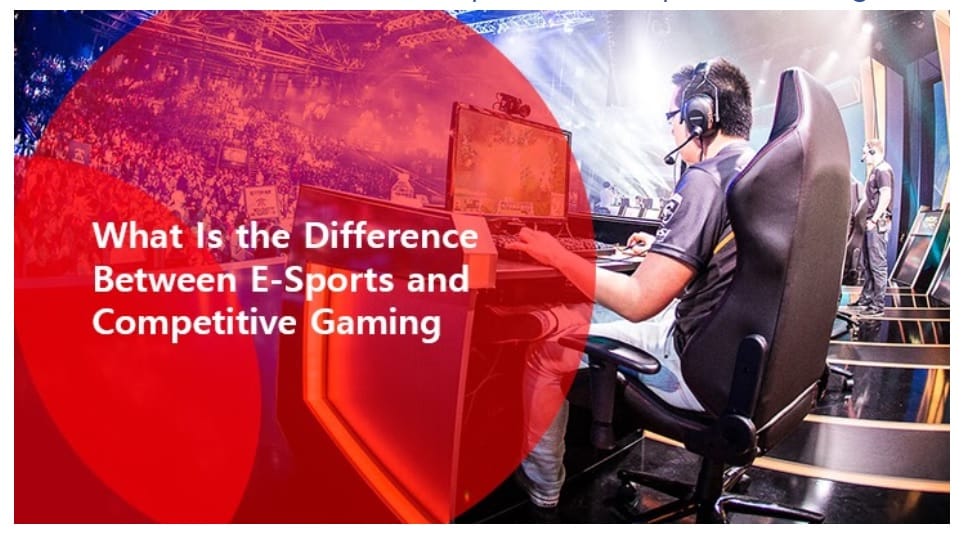 Nowadays, e-sports and competitive gaming are gaining a lot of traction in the field of online games. Both types of games are booming around the world with billions of fans and players. They are pure entertainment for our new generation as these are easily accessible and do not require any physical presence. You will be shocked to know that soon people will have full-fledged careers in these fields. 
While their accessibility is not a big issue, they require a very fast and stable internet connection, just like Spectrum internet connection. With speed up to 1gigs, it is extremely suitable for online gaming. 
Although e-sports and competitive gaming are almost similar, there are some vital differences between the two. 
E-sports
Everything has shifted toward the electronic media, including sports. The term e-sports means playing sports electronically. You can also term it as e- gaming. E-sports are like an organized platform for multi players. It has been played among two or more professional players particularly. 
Until the early 2000's, mostly amateurs played these. They started becoming popular when professionals started participating in these events. The most common games associated with e- sports are: multiplayer online battle arena (MOBA), first person shooter (FPS), fighting and cards game. 
E-sports players are proper players and they spend time in order to enhance their skills playing online games. E-sports athletes are trained systematically like other professional players in other sports. You will be amazed to know that there are proper training facilities, coaches, chefs and nutritionists in order to ensure mental and physical health of these players so that they are always ready for competition.
You must be thinking why people are so involved in e- sports? Your question is on point. It's the same as the other players who are professional athletes. The winning prize of e- sports player is 25 million dollars.
Sports Vs E-sports
The comparison between sports and E- sports is sort of self-explanatory. However, there are some differences that are worth noting. 
Firstly, traditional sports require the physical appearance of players. They are divided into two teams and also, they have to substitute if one player gets injured.  However, if we talk about e-sports it does not require any physical presence of players; it only needs a proper internet connection to play.
Another major difference is traditional sports have to be played on the ground. Let's take an example of a football game that requires an entire football ground for a match. Then an audience is also necessary to watch the game and to earn revenue. On the other hand, in e-sports nothing is essential. Teams only need to operate from their houses and the audience can stream matches live right from their homes. 
Competitive Gaming
A competitive game is when one player plays against another player and one of them either wins or loses. 
Just like gaming among two players is often competitive, gaming among two teams is also competitive with two possible outcomes: if one team wins, the other one automatically loses. Although there can be the possibility of the outcome to be drawn in which neither wins nor loses.  When there are scores (such as in football) rather than simple win-lose (such as in chess), then winning or losing has a variable degree. There is also a possibility of a 'whitewash' where one team scores no points.
Multiple competing players may also be involved in competitive gaming. Competitive gaming can also involve one-player games that is when a person plays against himself. Also, a number of individual games can be gathered into competitions where the outcome can be determined by scores aggregation.
The major difference between competitive gaming and e- sports is that in competitive gaming it does not promote live matches with audiences like e-sports. There is no culture of playing online. Whereas in e- sports a number of players can play online in a group.
The e-sports industry is growing so fast that it is going to cross $300 billion  by 2025. As the growth in the profit by 2.5 billion dollar and increase in the number of gamers, it is expected that this video game platform continues to develop in 2021 around the world.
There are some games that are free to play such as Fortnite and Apex legends. These are free to register and can be played while you are offline. You must be wondering how can the creators earn money if these games can be played offline?  Your answer is the in-game purchases. The free to play games that are high in demand generate their revenue by in-game purchases such as weapons, skins, outfits etc. which allows these games to earn a lot of  revenue while still being "free" to users on the outside. Future forecast
It is forecasted that during the period 2020-2025, players are going to spend over $2 Billion on immersive gaming and this is going to be more enjoyable and convenient than traditional gaming. With drastic rise in usage and accessibility of the internet, there is an increase in the number of players and live streaming of games. 

Chinese market growth has been stunned by the new –game licensing fee and the directives that have reduced screen time for kids, but publishers are still able to generate their revenues. Japan, Germany and South Korea are among the top three countries to generate most gaming revenue. 
However, even with increasing growth of the gaming industry, some problems still remain constant like piracy, rules and regulation, fraud during gaming transactions etc.
Take Away! 
Competitive gaming is more casual gaming between players, for fun and as a hobby. But when it comes to being a professional e-sports gamer, it requires much more guts, skills, dedication and years of practice. 
The gaming industry is rising with the increase in usage of smartphones, increase in per capita income, and increase in the number of dual-income households, which plays an important role in the transformation of the global market.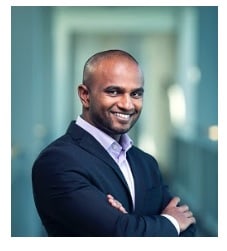 Baldwin Jackson is a successful digital marketer with expertise in search engine optimization and content marketing. The perfect balance of his analytical ability and creative thinking is what sets him apart from other practitioners in the digital marketing realm. He has helped a lot of small and medium-sized businesses in crafting their digital marketing strategies that are not only cost-effective but delivers results as well.
Baldwin is also a proud father of two kids and a Sports enthusiast. When he is not working, you will find him watching ESPN and NFL network. He has been able to get an amazing package on his favorite channels from Buytvinternetphone.com.