Technology has gone far beyond our imagination and we're doing things with the help of todays' tech that we didn't think of doing. This is the information age but some of us might feel the urgency to delete the irrelevant data which might cost havoc in their systems. But, sometimes we create havoc in our systems by deleting the required data permanently. This can cause a lot of trouble. People who have faced this scenario might tell you actually how it feels like. This is where technology leaps forward with its Data Recovery software.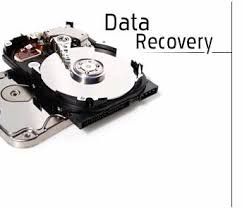 Data recovery is one of the greatest tools to modern software industry. Previously it was known that the FBI and CSI agents can only recover the data from lost or damaged hard drives which were unrecoverable by the potential users. But, todays' tech offers us all the necessary tools to recover the data from our end without any hardware skills. Not only deleted data, now we can recover a whole driver with Ease US Data Recovery software. With this software on your side you won't have to put yourself in disaster when you lose any of your important or expensive data. There're other Data Recovery softwares out there in the market which can cost a few hundred bucks but who cares for those softwares when you're getting this for free. Let's see what EASEUS Data Recovery Software has to offer us.
Amazing Features
There're lots of different Data storage devices and it'd be shameful if you can't access and get back lost data other than your internal hard disk. One of the most amazing features of Ease US is that it can bring back any of your data from external or internal hard disks, USB drive, micro SD cards or even other SD card that's readable in your PC. This software can clearly identify the necessary actions; just you've to direct it to fetch the data you want.
Ease US Data Recovery Software is allowing three modes to recover your lost data. Let's see those:
1st Mode
This mode works great when you want to fully recover all of your lost data and their path.
2nd Mode
When you re partition or reinstall your OS, all of your data might get lost. This mode will revive all those data. It works even in virus attack or accidental power cutoff.
3rd Mode
This mode is perfect for recovering your whole partition if it's deleted for some reason.
Fully Free Software
You can get lots of data recovery softwares but none of them will offer services that Ease US is offering currently. You can recover 2GB Data at a time which is a lot by the way. Also there're thousands of growing consumers all around the world who love the interactive design and a simple UI of this software. You won't have to learn any other skills to run this software. Just a three step solution is required to recover your lost data fully.