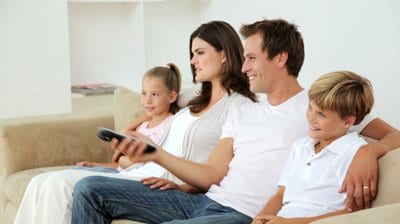 The cable versus satellite fight has been an on going battle for years. As the years have progressed, the satellite companies have prevailed victorious with more than 58 percent of TV watchers choosing satellite over cable, as more and more people have begun to realize satellite TV's benefits. For those who have yet to make the switch from cable, here are six reasons why it is time to ditch the cable in favor of satellite for good:
1. Options
Years ago, there were many cable options customers could choose from in order to find a price and package suitable to their needs. Fast-forward to present day and cable is dictated to a viewer based upon their location, giving them no say in which company they choose. Satellite TV, on the other hand, gives customers the choice over which company they want. In fact, even the most rural areas, where cable lines are not provided, can receive satellite TV. Check out http://www.tvproviders.com/comast for satellite packages and pricing comparisons.
2. Price
With the monopoly on cable TV, cable prices are being driven upwards since there are fewer cable companies to keep the prices competitive whereas satellite TV, since there are still multiple providers, manages to keep their prices fairly reasonable.
Satellite TV also offers customers more bang for their buck. Where cable providers charge a viewer for channels they may not even watch, then further charging a viewer to upgrade to their favorite channels, satellite TV charges a viewer for a customizable package of channels.
3. Packages
As mentioned above, satellite offers customizable packages that cater to the tastes of each individual person. Cable, on the other hand, offers only a handful of channels for basic cable and charge extra for the channels that are not included in the basic package.
4. Channels
Part of choosing a package suited to personal taste is having a variety of channels to choose from. Satellite TV offers an abundance of channels, and usually offers from time to time trial periods of paid channels like HBO, Starz, and other movie channels.
5. Streaming
Satellite TV plans allow customers to stream their favorite channels, TV shows, and movies onto their mobile devices, laptops, and tablets. Additionally, Direct TV satellite users can download the Genie app, which gives them access to their DVR-ed TV shows without the need for wi-fi or cell service.
Additionally, other apps like Watch ABC, Netflix, Hulu, and Amazon Prime can be streamed directly to your TV through your subscription.
 6. Signal
Because of the way satellite works, the signal is much clearer than cable. Because cable TV relies on coaxial cables, cable TV often freezes, and the frame can often get pixilated. Satellite, on the other hand, due to its technology, provides viewers with both a clearer picture and sound.
 Instead of feeling forced into a particular cable package, TV watchers should consider ditching cable for good, as satellite TV offers customers more flexibility in terms of both price and package.
Image Source: www.shutterstock.com