Blogging has started to become a great way for businesses to start promoting their brand and connecting with their followers. It's used a lot in marketing, which is what posts about blogging and small businesses talk about. However, as a small business owner, you can also get use out of following other blogs with great content that can help you build your brand! These 5 technology blogs are great for small business owners to learn from and draw inspiration! Learning more and more about the changing world of technology in your industry is vital to keeping up with the times.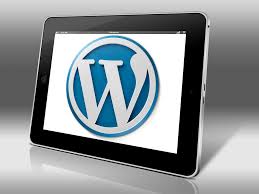 VerticalResponse

.com. This blog covers a huge variety of topics ran by a successful email marketing company. With topics such as SEO, digital marketing, blogging, and webinars, you can find yourself getting access to new information in their quality articles and blog posts. They specialize in social media marketing and provide lots of valuable information relating to the advertising method.

     

Smallbiztechnology.com

. Ramon Ray created his blog to help small business owners who are not quite as knowledgeable in technology and online navigation. With experience in marketing and publishing, he creates educational articles designed to teach in an easily understandable way. His articles about software, online marketing, and everything in between are packed with information provided in a supportive tone dedicated to helping you succeed.

     

Itbusinessedge.com

. Expert writers form the team on this blog, full of cutting edge technology news and information. A research center, blog follow list, and plenty of articles with insight to data and IT management can help provide education content for small business owners getting started in the digital industry. Marketing and data are their specialty, and it's worth a glance!

     

merchantmaverick

.com. A great blog that helps give exclusive insight into software and technology products with well-researched reviews, informational buying guides, and comparisons that are easy to understand and helpful. With over 20 categories to choose from, you can find a lot of information on several different softwares for phones, computers, tablets, and everything else your small business uses to function. They offer two guides for starting up an online store and processing payments.

     

Shopkeep.com

. Not only does this blog have a great list of technology business and marketing blogs to follow with the

best hosting for wordpress

,

but they have lots of other point of sale resources such as hardware, information, and guides in their blog. They talk a lot about marketing techniques, business venture success stories, and tech help such as support online. Navigating the world of technology without some great information can be tricky, and they have everything organized simply so it's easy to find the answers to your questions.
Plenty of small business blogs feature a technology section, so if you're not finding exactly what you're looking for with this list, look up blogs created by your favorite brands in the relevant industries. Dive into the tech tags on blogs to find more great information for you!