India has opened a bigger market with shopping online and within a few years more businesses are moving onto the online platform. A newly emerged app, AskMe has embraced this rapidly growing sector in its own way. It's been hugely advertised by RanbirKapoor as the "baap of all apps" and today we'll see how this tagline stack up against the works of this app.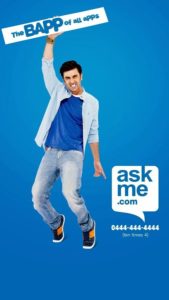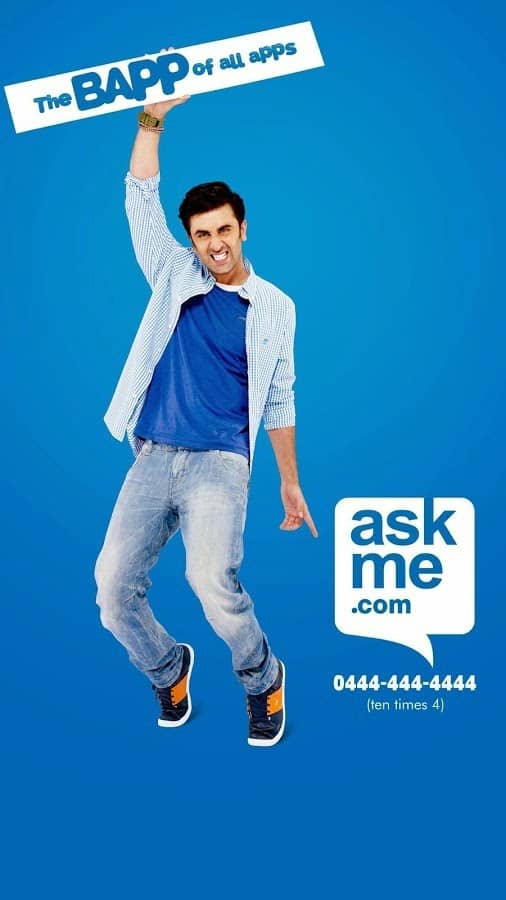 Little Info about AskMe
AskMe is an Android application downloaded over 50,000 times from Google PlayStore with an average user rating of 4.0. It's generally a great social app that connects you with thousands of businesses near you. Not only this app manages to connect both of the worlds of buyers and sellers, but also, it helps to socialize each of the business with its review system, followed by your own classified ads manager. Things that you do with this app are amazing and uncountable. Let's start generalizing the facts and review the app on its user interface and features.
Primarily it's been developed by GetitInfoservices Ltd.  And you can download from here.
User Interface 
The user interface of AskMe is pretty simple. Once you open the app you'll get an intuitive idea how to run the app within a couple of minutes. The navigation panel seems really series and you'll get instant info. Once you open this app for the first time, it will start its job by getting your location info and after that you're all set to go. It already got 700 instant answers to your questions and any question asked on this app will be quickly answered by thousands of people all over the country and right from your location as well.
Features of AskMe
Finding Local Businesses
There're countless features of AskMe in and out. Let's start by finding your preferred businesses near you. Suppose you're one of the busiest cities in India and trying to find a great restaurant to have a lunch nearby your location. Open up the app and start your query. In seconds, you'll find hundreds of deals near you with preferable rates and user reviews. You can start judging and picking up the most suited restaurant by seeing the current deals and offers. It's fairly easy and takes just a few minutes.
Reviews
Depending on your experience, you can post your review for thousands of other people to see. It's a great way to socialize and your friends and family can also see your review whether or not to go there. If you want to suggest a business to your friends or family, you can use this app's SMS, Facebook or Twitter sharing options to send the business location to your preferred people. Plus, you're getting thousands of info (including address and phone number) of different businesses nearby your location.
Classified Ads
We've heard about a lot of websites and apps that joins the venture and buyers and sellers. ASkMe has a similar feature that helps the sellers to find their preferred buyers through its classified ads program. You can sell your product within your location by posting an ad.
Sized at only 3MB, this app might be the most important one in your smartphone. Join the reign of "baap of all apps".