We all produce waste. You may be surprised at the amount you create each year and, while not all of it can be recycled, some of it can. You can contribute to that by ensuring you recycle as much of your waste output as possible – especially when you're in the workplace.
Businesses can create a significant amount of waste, so we must all be conscious about how we use our resources and dispose of them when they're no longer required. Here are some ways your organization can reduce the amount of waste it creates and have a positive effect on our environment.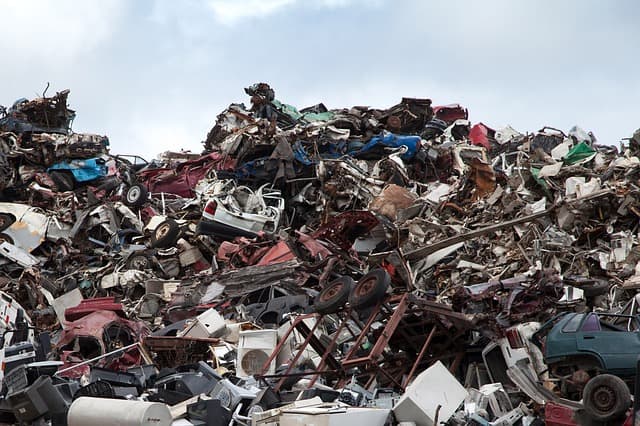 Encourage paperless notetaking
Notetaking is essential to keep track of what happens in a meeting – think of a meeting you've attended and assess how much paper was used. Some people may use notebooks, while others get printing paper en-route to the meeting itself.
Eventually, that paper will be of no use, so will then be discarded. However, this can be avoided by using paperless notetaking – there are several apps available to do this, including Google Keep and Microsoft OneNote. The user can then use the approach that works best for them when taking notes: typing, writing, or even sketching.
Reuse and recycle paper
The basic types of printing paper can be recycled. Not all paper waste can be recycled or reused but, where you can, make sure your purchasing team can procure the most environmentally friendly choices for your budget.
Some corporations may have enough capital to own a small-scale recycling plant. It means your wastepaper won't go into landfill or water, and also creates employment in this area. If you can't do this type of project, then you could collaborate with other organizations to create recycling programs.
There are many new and used options for recycling balers from brands such as recyclingbalers.com if you do get involved in such programs. You can get in direct contact with manufacturers and select machinery that best suits your requirements.
Use filtered water and provide reusable bottles
Look into installing a filtered water tap or having a filtered pitcher in a fridge so your employees can get themselves a glass of water rather than a disposable plastic bottle of water. You'll be reducing the amount of plastic that will go to the landfill, and you'll be saving money on bottled water.
You can also add delight by providing reusable water bottles to staff. You'll promote wellness, save money on plastic bottles and – if you have the company logo printed on them – you'll also get some free advertising when they're out of the office.
Buy your items in bulk
You can buy certain items in bulk – including sugar, coffee beans, snacks, tissues, and cleaning supplies. Not only will you be reducing the amount of packaging that you'll need to dispose of, but they will have a lower cost per unit.
Reuse your folders and binders
Make sure you can give employees some label stickers once they've finished using a file. This is so these binders and folders can be reused (and renamed), and not thrown away after a single use.