Cloud desktop and computing facilities are not only changing how we access and store information at home and in business, it is also influencing the evolution of the gaming industry.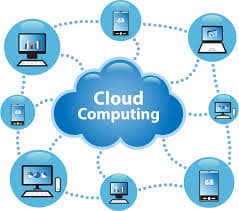 Access to Content
Cloud computing is effecting how consumers purchase and interact with content. Music, films, television and games are now downloadable, and technology such as smartphones and tablets enable this content to be consumed anywhere and at anytime.
Pressure on the Gaming Industry
There is increasing the pressure on the gaming industry to adapt to suit the demands of consumers. In a recent whitepaper from Chris Petrovic, co-founder of the Unlock Games Summit, says "the ability to innovate, and harness the Cloud to augment and subvert traditional game design will set the successful apart as we move into the next generation of consoles".
Xbox One
The Xbox One, due to be released in November this year, will feature cloud technology whilst keeping the traditional console. Microsoft advertised that the system will make games and other media readily available, as well as uniting members of the Xbox community. They also promote cloud related features such as regular updates, and gameplay that continues when payers go offline.
Benefits to Consumers
The cloud is revolutionisingthe way in which players engage with games and other players. It is also shaping how players access and consume games. In the same way we can instantly access television and films through providers such as Netflix, cloud computing can enable players to easily download games at a lower cost than disc release games.
Benefits to the Gaming Industry
Cloud computing is increasingthe freedom of game designers. Gameplay is constantly evolving and advancing in order to be more immersive for players. Conventional gameplay is moving towards more immersive story lead pieces. Having the ability to make games that are instantly available, with very little commitment to consumers, will allow independent game designers to explore making different kinds of games.
Potential Problems
One of the potential problems posed by cloud computing is the consumersdependency on Internet connections. Gaming through the cloudwill necessitate a constant Internet connectionwith varying bandwidth requirements. If something were to happen to the connection, it would have a directeffect on the consumer. There are also questions raised over the reliability and speed that actions made by gamers are processed by servers and relayed back.
The gaming industry is continuously expanding and evolving. The average age of a video gamer is 37, and includes both men and women. Due to its popularity as a form of entertainment, there is a constant need to meetthe demands of consumers who are already seeing the benefits of cloud computing in other mediums.
Cloud computing is already resulting in both positive and negative impacts on the games industry. By moving the focus away from console technology, it will enable more concentration on game development. However, due to the reliance on Internet connections there are questions over the reliability of gameplay and saved data.
Daniel Johnson is an avid rock climber in the UK climbing more than 30 of the countries largest mountains and some international competition awards – Daniel Johnson is also a specialist in cloud computing at Vesk