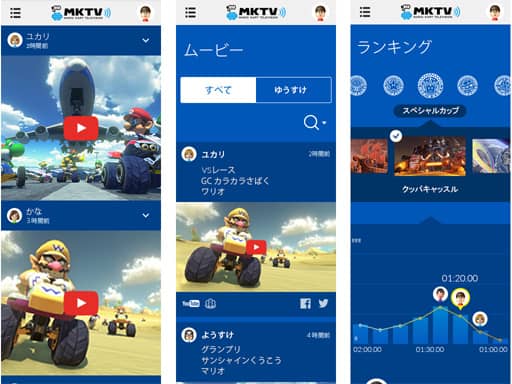 Mario kart is a kart racing game developed by Nintendo. The game continues the traditional gameplay of the franchise , in which characters from the Mario universe race against each other in go-karts, , attempting to hinder their opponents or improve their racing performance using various tools found in item boxes. Returning features from previous installments include motorbikes and 12-player racing from Mario kart wil as well as hang gliders underwater racing, and vehicle customization from Mario kart.
It was in the air for a few months now: Nintendo, in the guise of  Fils-Aime , president of  Nintendo of America , had expressed his interest in the mobile industry . Such Interest, immediately denied by the top japanese , who later actually introduced back to the topic later denied (a soap opera in practice), it was apparently true , because just in the last hour came the announcement of the arrival of a mobile companion app dedicated to the new game from the tip of the giant sol east,Mario Kart 8 .
As we told you in one of their articles about the history of Nintendo, it would be extremely difficult to see on iTunes or get a mobile version of Google Play Mario Kart: we must therefore content ourselves with this companion app that will allow us to see videos related to the game uploaded by players andkeep an eye on the global leaderboards . It remains to be seen whether this application will overtake Japan's borders. In short, a feeble attempt to break into an industry that may soon replace all of the portable sector, inter alia, where the main competitors, Sony and Microsoft , have already been active for months.