Being a delivery driver can be a tough job, both logistically but also mentally as you may find yourself on long journeys and trying to keep engaged whilst staring at the same stretch of road you have been staring at for hours now. Regardless of who you work for and the length of the journeys that you do, there are some gadgets that are going to make your life much easier. These will be discussed in more detail below.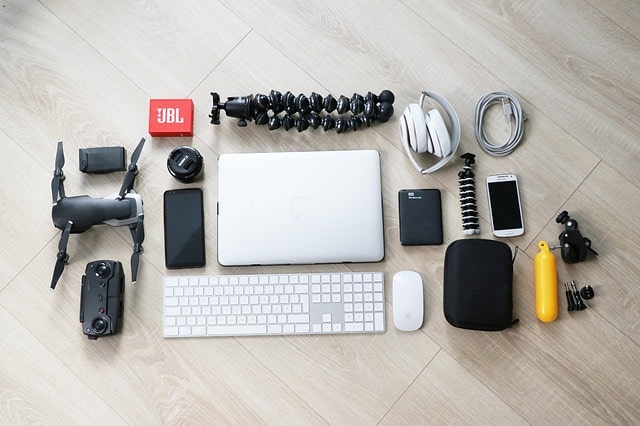 A Smartphone
Yes, chances are you already have one but if you don't, then they are absolutely something that you need to be looking out for. These are crucial when it comes to those long-distance journeys for a number of different reasons.
Firstly, if you are travelling somewhere that you are not too familiar with, then you can use the GPS features on smartphones in order to find out where it is that you are going. You are going to want to be punctual when it comes to getting your deliveries dropped off and as such, you are going to need to work out where you need to go in order to get everything dropped off. You can also use your smartphone as a means of entertainment when you are taking a break thanks to the variety of games available on them now.
Finally, you can use your smartphone as a means to get more work. Thanks to sites such as Shiply, you can find trucking work at your own leisure as jobs for truck loads are posted and you can decide whether or not you want to apply for them. You will be able to apply for such jobs a lot more efficiently if you have remote access to the load board from your smartphone.
A Car Phone Mount
If you are going to be using your phone as a GPS, then you are going to need to be able to see it. That being said, you need to be able to see it in a way that is safe, which means not having it your hand as you are trying to drive. The best way to do this is by purchasing a phone mount for your car. This will make it so that you have access to your phone and can see the screen but in a way that does not jeopardise your safety or the safety of anybody else on the road. Be sure to always take your phone out of the mount when you are leaving your vehicle to stop people from trying to break in and steal it.
Conclusion
There are many pieces of tech that are necessary for delivery drivers; however, two of the most crucial are a phone and a safe way to display that phone. These will make it so that you can do your job in a much more effective and safe way and also won't go crazy with boredom during the breaks you take. You will also be able to stay in touch with loved ones if your job means you are on the road for a few days at a time.