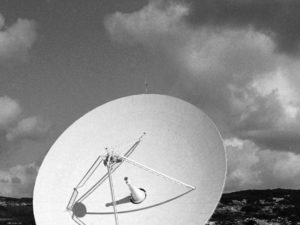 Many people have been speaking out about the evils of satellite TV and how you should drop your service. They preach issues like bad service, expensive prices and not enough selection of channels. Though these issues may have been true in the past, just like any other technology, satellite TV is making some big changes to stay relevant in today's world on online video streaming services.
More importantly, satellite TV by DIRECT TV  and other satellite TV providers have taken a lot of extreme measures to keep their customers happy. Believe it or not, but they have no choice but to listen to your complaints and demands if they want to keep your business. Here are four reasons why you should give satellite TV another chance.
Determine which channels and shows you watch the most and if another service can provide them
This step will require you to take a good look at your TV use. You will need to determine which shows you like to watch most and what shows or channels that you never watch. If you are the kind of person who likes to watch a lot of HBO shows, you will not be able to part with your satellite TV. Also, if you want to watch shows when they first air instead of waiting days or even months, you need to have a satellite TV package. Once you have determined the "need to have" channels and the "can live without" channels, you can adjust your TV package to fit those needs.
Research new packages available to you to get a better selection
Now that you know what you need to get out of your satellite TV package, you can research ways to get a better package to fit your needs. You can look within your current provider's packages, or to another provider who might have better options for you. Be careful, though, to consider what is available in your area and other fees associated with changing services. Once you have narrowed that down to the best packages for you, you can start to eliminate them based on price.
Negotiate a better price for your service with your provider
Once you have found the right package for your needs, you can negotiate the price with your satellite TV provider. Satellite TV providers are much more willing today to go down in price for the package you want if it means keeping you as a customer. Have a plan for negotiating the price, using other competitors' prices and even threatening to leave to another service.
Upgrade your service to include more of the latest technology
If you are still unhappy with your service, you can consider getting some of the latest upgrades for the service that you have. Many companies have added things like DVRs with more memory, more reliable satellite dishes and internet capabilities. See what your provider has available and negotiate how you can add that service for a reasonable price.
Image: http://www.theportugalnews.com/news/expat-concern-over-loss-of-uk-satelite-tv/