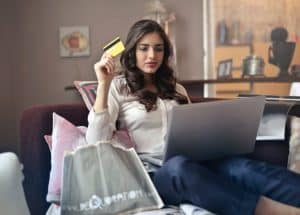 We all are aware of the ongoing almost hostile transition from cash to plastic money as a method of payment all around the world. A survey conducted in 2018 reflected the fact that only about 18% of the US population is using cash for most of their purchases.  This number became half from 36% in a period of just 6 years and it is just a matter of almost 3-4 year by which only 1 out of 10 American will be using cash as his/ her primary mode of payment.
This rapidly declining number is beneficial for the big businesses which had already invested in card reader technology as it brought in more customers, but what about the small and medium sized businesses whose primary mode of transactions is cash. It is no more an option for the small and medium business owner to not have the means to accept card payments, and you might think it'll cost a fortune, but it doesn't.
There are companies which provide credit card readers for the needs of small and medium sized businesses. SumUp is one company that offers EMV card readers and modern terminals for a small and medium business' needs. SumUp is Europe's number 1 fastest growing company and also the leader of the European MPOS market and is known for its low transaction rate.
SumUp now have an office located in Boulder, Colorado and have now officially branched out into the United States market about 1 year ago. They've been successful in Europe and South America (Brazil especially), and hence, are now striving to make their presence known in America and manifest their vision of becoming the world's first ever Global card acceptance brand.
As a business owner, one should be very well informed about what the latest payment technologies are and which one is best suited for their business. Following are the 3 types of credit card reader that a small or medium sized business owner should know about before adapting the right one:
Stripe Card Reader:

Stripe card readers use the simplest data sharing technology. A magnetic strip on the customer's card is swiped through a physical terminal allowing them to transfer money from their bank or credit card provider to the service provider. Swipe cards are quite popular today, but, might very soon be opted out of by most of the merchants as they're easy for a fraudster to replicate. While swipe terminals are the cheapest to buy if you're a small or medium size business, I won't really recommend you on saving that cash and will soon explain you why (Hint: liability shift ).
EMV Reader:

EMV card reader is as good as it gets. EMV – short for "Europay MasterCard Visa". This technology uses an embedded and encrypted microchip (

EMV credit card chip

) in the user's debit or credit card to store banking data and share it with the reader when making a purchase. Cards using this technology are essentially only susceptible to fraud when a card-not-present payment scenario is used. It's worth noting that if a merchant is not using an EMV or NFC equipped card reader, he might be liable for fraudulent occurring at his business (Read further to know how). And guess what? SumUp provides one of the most secure and economic EMV Reader on the market.
NFC Reader

: "Near Field Communication" also is often labelled as a "contact-less card reader." It is slightly faster than EMV, but both are somewhat same in terms of security. NFC payments can be made from NFC equipped cards, smartphones and other smart devices using RFID (Radio Frequency Identification) technology. Customers with NFC equipped cards can offer a payment in seconds by "tapping" their chip on the card reader. Consumers need only download an app to their smart device, add their payment card of choice, and they can pay for purchases using any terminal that's equipped with NFC technology. NFC is fast and safe but the stand of majority's trust in the technology is still unclear.
Ok, it has been quite some time now that I have been talking about how you, as a merchant, might become liable for fraudulent transaction if you use a Stripe card reader, or in other words, don't have the EMV Reader. It is so because on October 1, 2015 in-store counterfeit fraud liability shifted to the issuing financial institution or the merchant that has not opted for EMV credit card chip technology.  This is referred to as "EMV Liability Shift". Don't worry; I'll explain this to you so that you can protect your business from liability exposure. You need to focus on the following 3 scenarios:
Scenario 1:

A traditional magnetic stripe card is swiped by the customer at a magnetic stripe terminal or an EMV Reader, in case of a counterfeit purchase, the issuer is liable.

Scenario 2:

A chip card is used by the customer at a magnetic stripe-only terminal, in this case the liability shifts to the merchant as it is him who as not invested in the chip technology (more secure) while the customer has.

Scenario 3:

A chip card is used at a chip-enabled terminal which has been activated by the merchant, in this case the issuer is held liable.
Having such a technology, which is not only safe but protects you from almost any liability as a merchant would have burned a hole in your pocket until SumUp came into play and changed the whole game.
SumUp only charge as low as 2.65% per transaction (for any card) with no fixed cost and directly payouts to your bank account within 1-2 days. Not only this, there's no recurring cost whatsoever. Their device is compatible with all the 3 formats (contactless, chip and magnetic stripe) and it can be easily connected to your iOS/Android Smartphone or Tablet with the provided app (which is FREE!), it comes with a great dashboard which helps you analyse your transactions, and their support service is just extremely good (ALL of this is FREE!), company gives you 1 year warranty, and it comes with a 30 day money-back guarantee. All you got to do is get to their website and signup online, no additional contract, no paper work, it will hardly take 5 minutes, and then they'll deliver it to you within 4-5 days (NO delivery charges ,obviously!).
Seriously guys, if you're a small or medium businessman taking the step towards accepting card payments, SumUp are what you need.