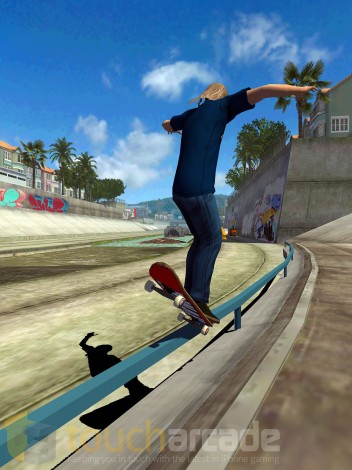 Tony Hawk's Shred Session , as you can guess from the name, is one of the games in the series inspired by the famous American skateboarder Tony Hawk . Shred Session will be devoted to mobile platforms: it was initially planned to be released only for iOS, but the software company responsible for the title, Activision has confirmed to colleagues PocketGamer the arrival of the title for Android , scheduled for this summer. 
Restrain the enthusiasm though: it will not be a real " simulator "of skateboarding. Tony Hawk's Shred Session is essentially arunning game on multiple lane (a sort of Subway Surfers), but divided into layers each characterized by over 200 objectivesto be achieved.
There will of course all kinds of stunts and also a mode " Survival "that will test our strength. How was further expected, moreover, Shred Session will be free-to-play with in-app purchases , probably aimed at the character customization. We will update you in the coming weeks in relation to possible launch dates.